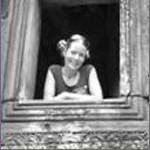 Tami Rowan
My experience volunteering with MAXIMA proved to be one of the high points of my time in Cambodia. The staff was warm and showed sincere interest in the work they are doing providing loans to small business owners in rural areas outside Phnom Penh. Through them, I saw firsthand how important access to low-interest capitol can be and how it can improve peoples lives.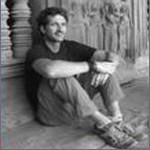 Darin Greverbiehl
My partner and I served as Kiva Fellows with MAXIMA from October through December 2007. From our first day, the management and staff of MAXIMA integrated us into their operation allowing us to quickly understand their business as well as helping us to execute our mission as Fellows. MAXIMA 's professionalism and support made our jobs a lot easier. In the field, we were consistently impressed with the excellent rapport the MAXIMA staff had with their borrowers. We made many friends at MAXIMA and will always be grateful for their gracious hospitality.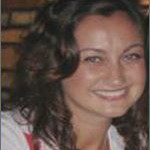 Jessica Young
Dedicated to the development of rural Cambodia, MAXIMA is committed to providing to the best financial services possible to reach low-income clients. During my fellowship, I witnessed the lengths the team goes to cater to the needs of its target: reaching the remote through door-to-door service, expanding services with the creation of a new branch, and bringing payment flexibility to farmers with the launch of a new loan product. Equally as impressive as its offerings, however, is the relationship of respect and trust cultivated between each loan officer and client.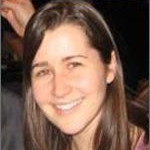 Amy Killian
MAXIMA is an organization that will inspire even the most cynical critic of microfinance and development. An exemplary example of passionate, bright, motivated, and shrewd group of individuals utilizing their own resources and power to lift their fellow citizens out of poverty, MAXIMA is making a critical difference in the lives of Cambodians throughout the central provinces of the country. The partnership between the local Khmer staff and Kiva's international fellows strengthens the experience and power each has to offer and demonstrates that, when done correctly and with mutual effort and respect, economic development can truly and sustainably work to end poverty.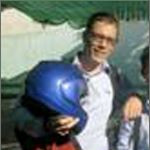 John Bridge
MAXIMA 's founders built a profitable business delivering credit to rural, low-income clients, which was no easy task. They did it by listening to their customers and delivering the best service possible, which has earned them a great reputation. MAXIMA is a dynamic organization, and one to watch: greater achievements are on the way! It was an honor for me to work with everyone at MAXIMA.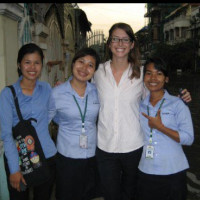 Julie Picquet
MAXIMA is an outstanding organization. Not only are they dedicated to improving the lives of their clients, but their employees are given access to zero-interest loans for college. It has been a pleasure working for MAXIMA and I look forward to their continued growth in the coming years.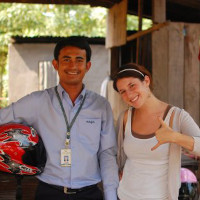 Barrie Charney Golden
Volunteering with MAXIMA was one of the most interesting and insightful experiences I have had. Being part of an organization that is run by Khmer people aiming to help Khmer people was truly inspiring. I felt like part of a big, happy, philanthropic, and educational family. Time and time again MAXIMA clients expressed their gratitude to the staff not only for the phenomenal work they are doing, but also for the personal relationships they have built. I feel the same way. It is no wonder MAXIMA has continued to succeed the way they have, and I look forward to following (closely!) their growth in the future.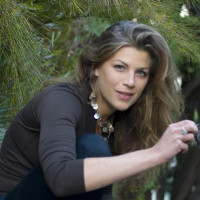 Mary Elizabeth Riedel
MAXIMA MFI "works" because MAXIMA works! As a volunteer with MAXIMA from February to May 2010 I have had the pleasure of working with MAXIMA 's extremely dedicated staff. Employees who work long hours and often attend University after office hours to earn their degrees (many dusty and hot after a day in the field ). MAXIMA staff is committed to improving themselves and Cambodia.

During my time at MAXIMA I learned a lot, Senior Management was very open to sharing information with me about their company and products. One particular product attribute that struck me about MAXIMA 's loan products, setting them apart from their competition, is their 10 month loan term which offers a 3 month grace period (clients can make "interest only" payments three times during their loan cycle). This is one of the ways MAXIMA 's actions tell clients, "I understand the challenges (cash flow!!!) you face! "
When asked, MAXIMA clients often say the borrow from MAXIMA because of the customer service (fast and friendly Credit Officers) , and in my daily interactions (which sometimes included ping pong games after work) I can see why. I am going to miss laughing, learning, and volunteering at MAXIMA and can't wait to come back and visit.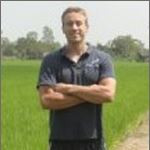 Peter Andes
Right from my very first day at MAXIMA I was thoroughly impressed by the friendly and genuine nature of MAXIMA 's staff. Their corporate culture is a very open and honest one where people are welcomed into the group with big smiles and open minds. MAXIMA truly believes in their social mission of alleviating poverty through small business lending and prides itself on making their people their greatest asset through training and continuing education. Coming to Cambodia to work is a once in a lifetime experience for me and I am very grateful to MAXIMA for having made that experience both productive and rewarding.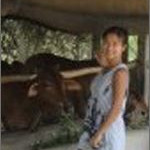 Thuong Luong
My time with MAXIMA has been an incredible experience, and I mean it. There is something about the Cambodian culture in general and MAXIMA specifically that makes the firm one of my favorite places to work. All the staff, from top management to back office workers are incredibly hospitable and sincere. They always welcome new ideas on how to make the organization better. One of my favorite times during the day is meal time with the staff, when everyone shares food. The atmosphere is intimate and cohesive, something I have yet to find in western organizations. I walk away from this experience not only having gained knowledge about their micro-finance operation but also inspired by the people I worked with. Everyone works extremely hard and truly believes in the firm's social mission. The staff inspires me daily by their dedication to their job, their social mission and their personal development. I have never seen a group of people who work this hard and laugh this much. This has been an authentic and rare experience.

Maxime
When I knew that I had the opportunity to do an internship in an MFI in Cambodia, I didn't hesitate for a second. And the experience was very rewarding. I had the opportunity to work for 2 months on various projects that allowed me to learn a lot. More precisely, I have worked on the branch expansion process and on the corporate valuation of some companies. I also had the chance to visit the field and conduct interviews to meet with local Khmer people. My internship supervisor was very involved and did not hesitate to give me many feedbacks on what I was sending him. Moreover, this experience allowed me to discover an exciting culture and a wonderful country.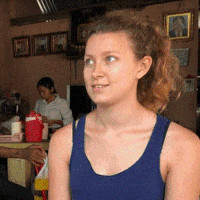 Petronille
During my two months of internship, I was responsible for a new digital project that I have the chance to manage from the very beginning. I worked on the preparation of a project of small loans available very quickly across Cambodia. I was brought to do interviews in rural Cambodian families and improve my skills as a project manager by coordinating a small team of co-workers. The atmosphere at maxima is great, and working with both Japanese and Cambodian people was a wonderful opportunity to learn about different cultures.